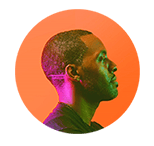 Back to Shop
Prince
$

70.00
Erté influenced piece of the artist Prince from the Purple Rain album.
12x18 inch print on Neenah white classic® linen paper.
Hand applied silver foiled selective rain drops over purple thunderstorm.
Numbered series.
*Does not come with frame and mat. Usually ships within 5 days after construction.
Shipping
U.S. and Select International Countries: Germany, UAE, United Kingdom,
South Korea, India, Japan. Email pixelpusher(at)yurijai.com for any other
country rate inquires.