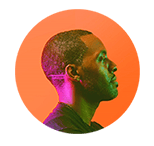 Back to Shop
*NEW* Bitcoin Pop Art
$

55.00
Bitcoin Pop Art.
Who would have thought the two worlds of Andy Warhol and Bitcoin would collide.
12x18 inch print on Neenah white classic® linen paper.
Hand applied gold foiled Bitcoin symbol, below middle left.
Numbered series.
*Does not come with frame and mat. Usually ships within 2 days after construction.
Bitcoin Accepted. Just Contact Me
Appearing on Famous YouTuber, Crypto Eri's Fluff Segment
Please subscribe to Crypto Eri's channel Here
Shipping
NOTE: Due to COVID-19, mail service in some areas are not available. Please purchase accordingly.
U.S. and Select International Countries: Asia, Canada, Central America, Europe, Middle East & South America. Email pixelpusher(at)yurijai.com for any other
country rate inquires.